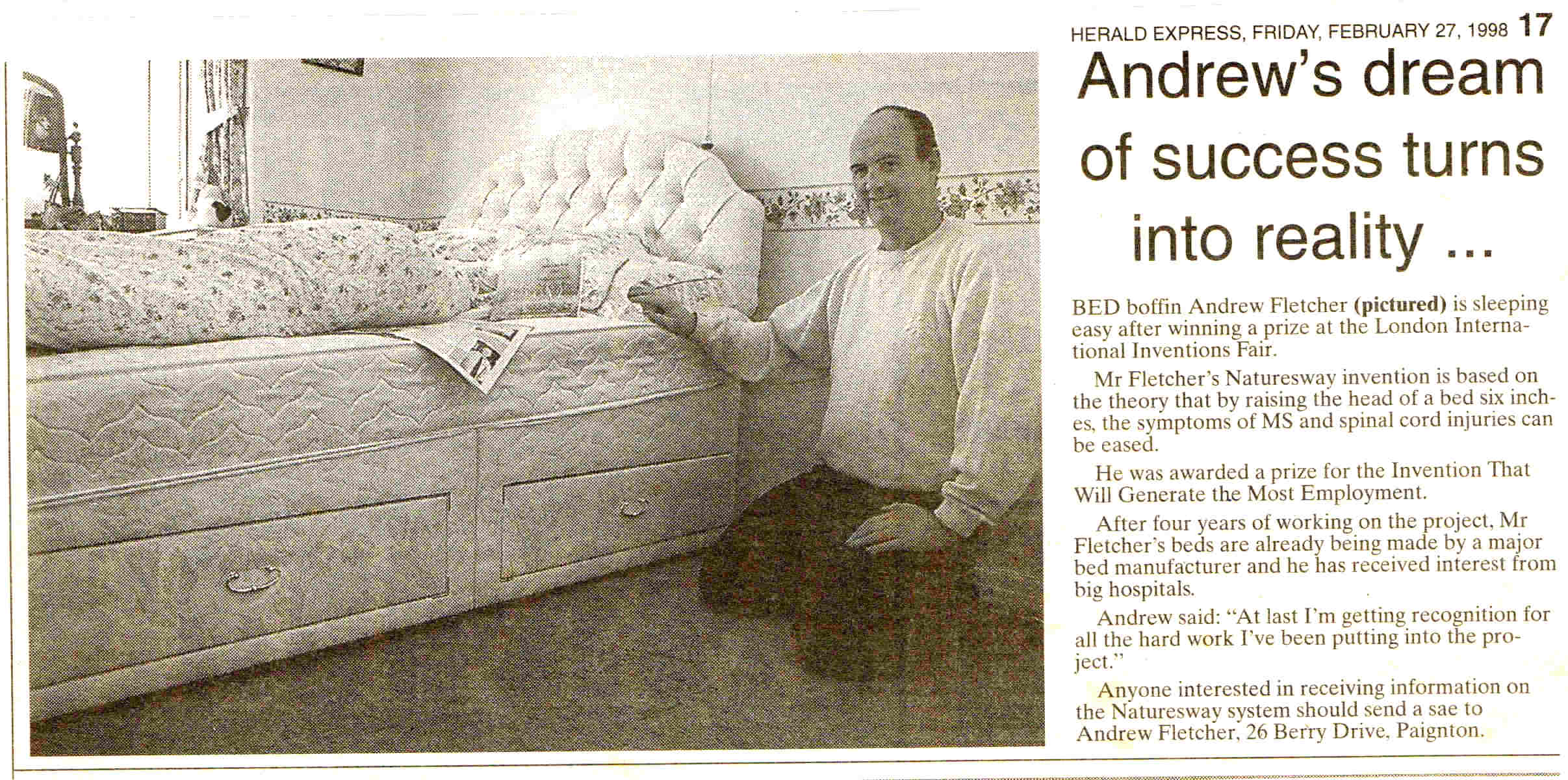 HERALD EXPRESS, FRIDAY, FEBRUARY 27, 1998 17
Andrew's dream of success turns into reality ...
BED boffin Andrew Fletcher (pictured) is sleeping easy after winning a prize at the London International Inventions Fair.
Mr Fletcher's Naturesway invention is based on the theory that by raising trie head of a bed six inches, the symptoms of MS and spinal cord injuries can be eased.
He was awarded a prize for the Invention Thai Will Generate the Most Employment.
After four years of working on the project, Mr Fletcher's beds are already being made by a major bed manufacturer and he has received interest from big hospitals.
Andrew said: "At last I'm getting recognition for all the hard work I've been putting into the project."