Anyone with a smartphone - iPhone or Android can measure the incline of their bed using an app. The Free Accurate Android one is called inclinometer. https://play.google.com/store/apps/details?id=com.inossoftware.InclinometerFree&hl=en_GB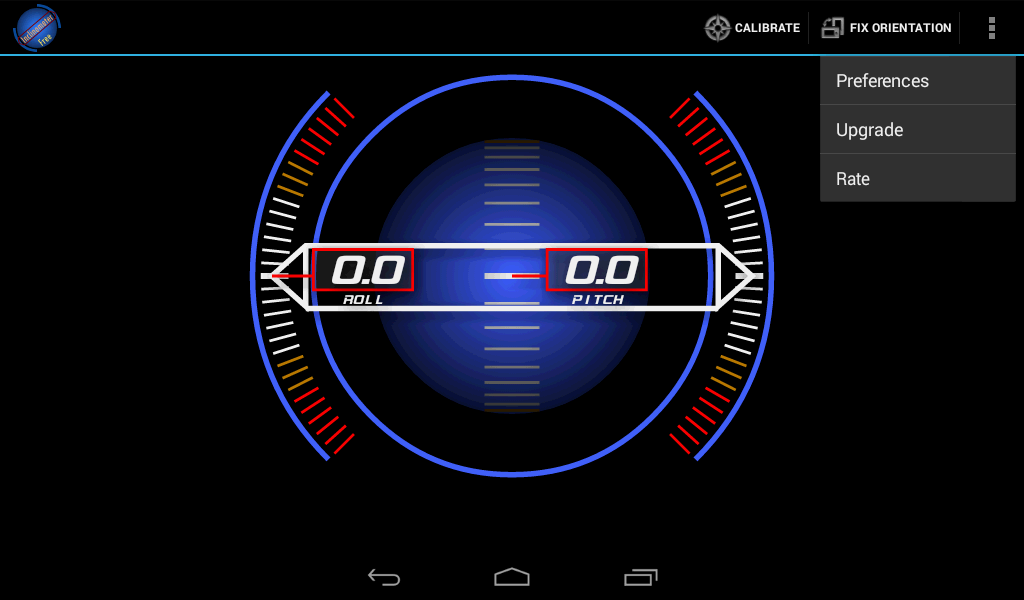 Just place your phone on the side iof the bed frame and it will give you the angle.
My bed measures 5.4 degrees. If you don't have a smart phone, ask a friend or member of your family to install the app on theirs.
Right Angle Triangle Calculator showing height and angle of Standard King Size Bed US & Canada Click link to check your bed and enter Length plus Guess Height. If wrong, reset and change height until 5 degrees is achieved. Simplest method of working out the optimum angle for inclined bed therapy (IBT).
Because you are tilting the whole bed, the measurement you need for a and b "small case" is the length of your bed frame for "b" and the height that you added to raise your bed for "a"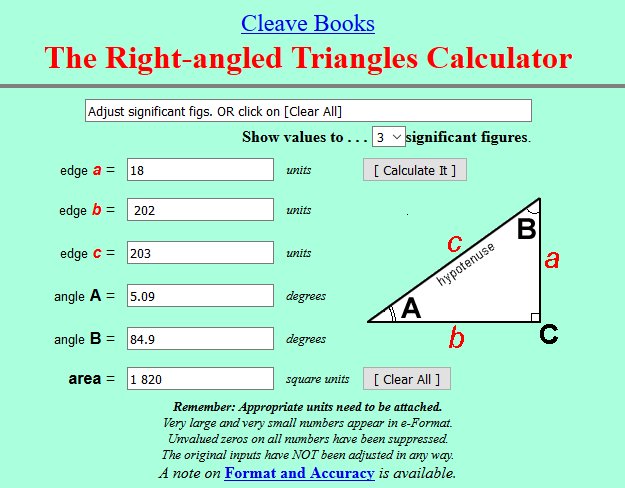 Instructions:
1. You need to enter the length of your bed, if you are using inches, convert into centimetres and enter in the field: edge b = "Thats the horizontal line"
2. Enter the known angle / degree. In this case 5 in field: angle A =
3. Click Calculate
4. The height you need to raise your bed at the head end is shown in field: edge a =
The range that IBT works well with is around 5 degrees, though this is an approximation / round up.
Your body however will tell you when you find the right angle for you. The higher the angle the more shear forces we introduce to our skin and the more we decompress the spine.
The trade off for a more acute angle is less comfort and increased chance of sliding down the bed.
The Egyptian beds were raised 6 inches / 15 cm higher at the head end. Guess they knew a thing or two about sleeping and circulation.
Inclined Bed Therapy can have a profound positive, restorative affect on a persons health.
You will probably be able to find books / blocks of wood, bricks. plastic pipe cut to length and slipped over bed legs, for free, though purchasing plastic bed / furniture risers for 10 - 15 $ / £ won't break the bank and are useful for popping inside suitcase when away from home as they sit inside each other.
If you try Inclined Bed Therapy (IBT) please keep a journal noting everything down that changes negative or positive observations will be useful to help you determine what is happening.
If you have varicose veins, take some photographs. take note of your muscles, or if you have poor finger / toe nails. Oedema / edema also responds well, which might sound counter-intuitive. Take a sample of your hair and nails for comparison over the coming months.

Most of all, write a testimonial to let others know about your observations.
Thanks for helping with my research
Kind regards
Andrew K Fletcher