Andrew K. Fletcher | Inclined Bed Therapy for Optimised Healing while Asleep
May 31, 2018

S y n o p s i s This is probably one of the most important interviews you will hear in a long time dealing with health benefits. You have heard me say that oftentimes the simplest strategies pay great dividends. Getting sensible sun exposure and grounding to the earth are two examples.
But what if I told you that sleeping on an incline is another? Have you ever wondered who told us that laying flat is the correct way to sleep? Who decided this was correct and why are we accepting this unqualified flat bed wisdom?
I've never though about it before. Have you? I sleep flat because my parents slept and their parents before them I guess. While few have heard of it, and sleeping on a horizontal surface is a well-established norm, raising the head of your bed 6 to 8 inches so that you're sleeping on a 5-degree incline may have a number of benefits, including:
Add a comment
Sufficient quality sleep is a fundamental pillar when it comes to health, happiness and looking and feeling amazing. Yet many of us struggle with it.
I have written extensively on ways to improve your sleep quality in THESE articles. But I decided to hear what other sleep experts recommend when it comes to improving sleep.
I reached out to some of the top sleep coaches, sleep gurus, sleep consultants and sleep experts in the world and asked them three simple questions:
What is their top supplement for improving sleep?
What is their top item for improving sleep?
What is their top tip for improving sleep?
Below I have shared their answers!
Read On To Learn How To Improve Your Sleep!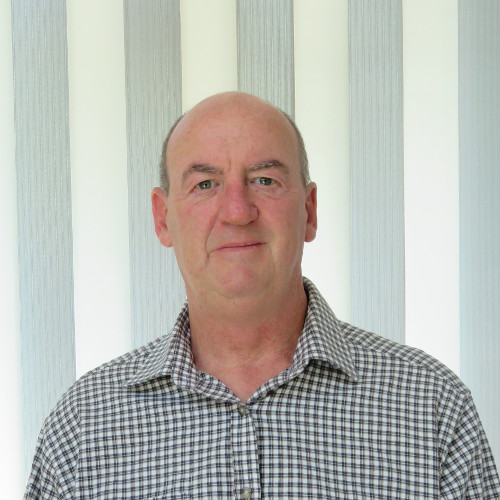 Andrew K Fletcher - Originator of Inclined Bed Therapy at InclinedBedTherapy.com
Your top supplement for improving sleep? Gravity. It's free.

Your top product for improving sleep? Inclined Bed / Furniture Risers, Books, Bricks, Wooden Blocks used to raise the head end of a bed. You can read more about this HERE and how high to raise a bed depending upon bed length HERE.
Your top tip for improving sleep? Stay off flat beds - Avoid flat bed rest syndrome.
Other tips include:
Avoid memory foam mattresses. Best mattress is a natural fibre spring type. Use only one pillow. Memory foam causes us to overheat and sweat, it also dips under our weight and causes back ache and pain.
Rotate your posture during the night and best to sleep without underwear, due to it riding up while sleeping inclined.
Avoid sleeping with hands near pillow as this will cause numbness as it compromises circulation, which validates IBT theory
Use cotton sheets. Wrap a duvet or blanket around your mattress to prevent slipping down. Not a problem for most, but some do take time to settle in.
Keep a journal to note all changes, to help understand what is happening with sleeping inclined and please help Dr J.P Torre at Join Dr Torre's Inclined Bed Therapy Survey Who is conducting an independent analysis of the many effects reported from people with or without health issues and sleeping inclined.
Inclined Bed Therapy increases fertility and has been shown to correct erectile dysfunction. Be warned unless your planning for a baby.
IBT - Drug requirements can change, especially in Diabetes and Parkinson's so please monitor for changes.
IBT - Blood pressure has been shown to move in both directions, so please monitor for changes.

Full article: 25 sleep experts share there tips

Alex Home Page: https://www.alexfergus.com/

Add a comment
Raising the head end of a patients bed will protect them from pneumonia and respiratory and circulatory collapse! Laying a patient horizontally will without doubt, accelerate their demise! 5 degree angle is necessary, additional pillows will help, but not so much as having the bed tilted. https://www.getreading.co.uk/news/local-news/tilted-beds-help-cut-pneumonia-4207612 More information https://inclinedbedtherapy.com
Stupidity:
"Ask when you can start moving around. Lying flat on your back for a long time can increase your risk of developing pneumonia. So find out when it's safe for you to start sitting up and walking around.?" When you realise that sleeping flat might not be a smart move?
Sureley this is self evident and flat bedrest should be avoided like the virus itself?
https://www.webmd.com/lung/pneumonia-reducing-your-risk


Tilted beds help cut cases of pneumonia by up to 60% #coronavirus
An innovative method for preventing pneumonia in patients has been recognised at a national awards ceremony
Royal Berkshire NHS Foundation Trust won Patient Safety prize at the Health Service Journal Awards, held at Grosvenor House Hotel in London on November 15, in recognition of its campaign to ensure all patients have their beds tilted by 30 degrees.
In October 2010, the patient safety team implemented the scheme across eight wards to see if it would reduce the number of patients who developed the illness during a hospital stay.
Staff found a reduction of up to 60 per cent in cases of pneumonia in those wards over a six-month period and beds are now tilted by 30 degrees across the whole of the hospital. Raising the patient's head slightly means any fluid in their lungs collects at the bottom rather than covering the whole lung.
Head of patient safety Hester Wain said: "We started doing work around it in October 2010 and, first of all, we were looking at how many people were having pneumonia in hospital.

Add a comment
4.4K Shares


Published: February 15, 2018 • 280,336

views
Raising the head of your bed 6 inches so that you're sleeping on a 5-degree incline may improve your blood circulation, metabolism, respiratory, neurological and immune function
Inclined bed therapy may also ease symptoms associated with Alzheimer's, diabetes, glaucoma, migraines, multiple sclerosis, sleep apnea, acid reflux, edema, varicose veins and more

In plants, the interplay between gravity and varying density of fluids is what causes the sap to circulate up and down in a perpetual loop. The same mechanism appears to apply to human biology as well, which is the basis for inclined bed therapy

Sleeping on an incline affects intracranial pressure. Research by a medical anthropologist showed people with migraines were able to eliminate their migraines within a short period of time by sleeping with their heads raised

Archeological evidence suggests some Egyptians slept on inclined beds, and the head on these beds was 6 inches higher than the foot end
By Dr. Mercola
Oftentimes the simplest strategies pay great dividends. Getting sensible sun exposure and grounding to the Earth are two examples. Sleeping on an incline is another. While few have heard of it, and sleeping on a horizontal surface is a well-established norm, raising the head of your bed 6 to 8 inches so that you're sleeping on a 5-degree incline may have a number of benefits, including:
Improving blood circulation
Boosting metabolism
Improving glymphatic drainage from the brain
Improving immune system function
Improving respiratory function
Easing symptoms associated with Alzheimer's, diabetes, glaucoma, migraines, multiple sclerosis, sleep apnea, acid reflux, edema, varicose veins and more

The History of Inclined Bed Therapy
Add a comment
https://www.lettoinclinato.it/
Heart, oedema, digestion, eyesight myopia improvements

My testimony
I am currently 59 years old and, about 9 years ago, I was looking for a solution to some annoying problems I had, which were gradually increasing and seemed to be connected:

constantly accelerated heart beat, accompanied by increasingly frequent and annoying extrasystoles;
extreme sensitivity to heat and ease of sweating;
night digestion problems, especially in the case of slightly heavier evening meals;
often swollen legs, especially during the summer season, accompanied by an increasingly marked presence of venous swellings.
To all this there were added other problems that still seemed unrelated and even less manageable:

myopia, which had made its appearance over the last few years and which, from light, was slowly becoming so accentuated as to force me to use glasses more and more frequently, which had become indispensable especially if I had to drive a car at night. In fact, at the visit for the renewal of the license - in 2008 - the doctor had told me that I was very close to the obligation of driving with eyeglasses;
presence of a growing number of "moving bodies" (small black dots, dark semi-transparent filaments), which floated within my field of vision, with greater accentuation for one of the 2 eyes; for this reason the ophthalmologist recommended me a timely monitoring, since it was treated of symptoms typically connected with the risk of retinal detachment and for which it is normal to foresee a non-positive evolution.
Although not yet suffering from overt pathologies there were therefore several non-positive signals and several unpleasant symptoms.

In the course of 2009 by pure chance, as often happens, by doing research on the Internet I happened to come across some references regarding a solution that could have had positive effects on night digestion and on some of the other problems listed above.

The suggestion was simple: try to sleep with a 5 ° inclined bed, raised on the side of the head.

In those days there wasn't much material about this brilliant solution, but what I happened to read convinced me.

I decided therefore to try, also considering the simplicity with which the solution could be adopted.

In a short time I found the following positive developments in a clear and evident way:

significant reduction in heart rate and disappearance of annoying extrasystoles;
substantial normalization of the exaggerated sensation of heat and ease of sweating;
clear reduction of night-time digestion problems, even in the case of non-light evening meals, with consequent and obvious improvement in sleep quality.
These are the improvements that I have obtained more quickly and clearly and that, I have had the opportunity to verify it, are also the first that tend to shrink if I find myself forced to sleep again on a bed that is not inclined for more than a few days.

In times a little longer, but still quite short, I also realized that, even during the hot season, I no longer suffered from swollen legs and that the condition of my veins was progressively improved as well.

Other important improvements, which occurred much more gradually and with much longer times, also concerned the problems I had in my eyes, related to myopia and the symptoms that characterize the risk of retinal detachment.

Currently I have almost completely recovered my view from afar and, in fact, even on the occasion of the visit for the renewal of the license (January 2018), the verification has given a completely positive outcome.

In addition, the quantity and thickness of the "moving bodies" that float in my field of vision have also been greatly reduced. The last eye examination has in fact found a normal situation.

These last improvements took place with such a slow and gradual progression that they were not even perceptible and, frankly, I had not the slightest connection with the fact that I had been sleeping for years on a sloping bed.

I only made this connection in recent times when, having found the time to do it in a complete way, I decided to go deeper into the subject of Inclined Bed Therapy and to work to spread the knowledge about it.

I am not exaggerating, therefore, if I say that this simple remedy has greatly improved my life and, in all probability, has avoided unpleasant pathological degeneration. In recent years I have made many friends and relatives participate in this simple and exceptional solution and, without fail, there have been some benefits that have often been truly remarkable.
Add a comment
Tuesday, 12 February 2019


A friend first told me about Inclined Bed Therapy (IBT), and Andrew K Fletcher, several years ago. She had had her bed raised for a reasonable period of time. I listened to my friend tell me how she had fallen down the stairs and hurt her foot, and it was fine by the next day. She believed this was due to sleeping on an inclined bed.

My First Trial

I watched a few videos on Andrew's website, and then decided it was worth a go. I bought paving stones to put under my bed legs.

At first, lying on the slope felt a bit strange, and I seemed to slide down a bit, in fact everything seemed to slide down a bit – my pillows, sheets, and duvet.

After a while I noticed that my ankles appeared to be swelling, and because I remember hearing through mainstream medicine, that in order to reduce swelling, one should RAISE the leg, I decided to lower my bed again. I had trialled the inclined bed therapy for only about two to three weeks.

Oh, how I now wish I had persevered!

But no matter, fast forward a few years to a few months ago, when I had just set myself a goal to do endurance training at the gym. I came across a face book post about this Inclined Bed Therapy. I felt prompted to revisit, and try it again.

Finding out More

Add a comment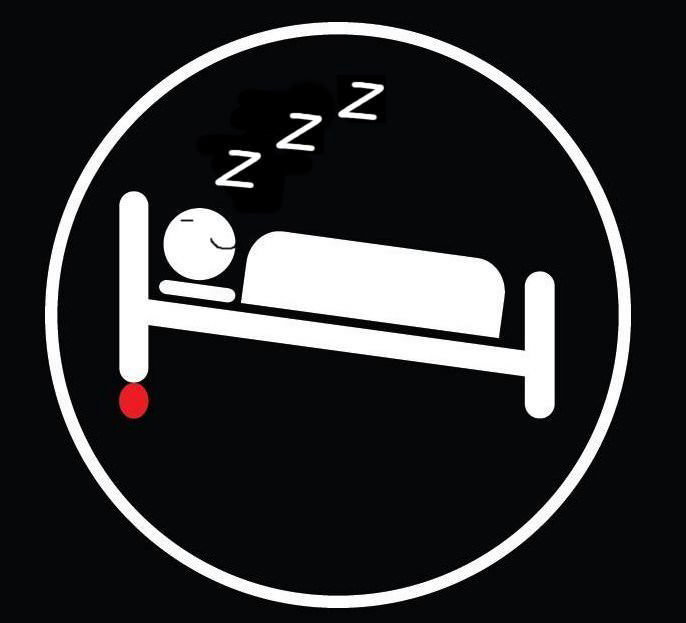 Inclined Bed Therapy is now also available (partly) in German / Deutsche: http://www.bettneigung.de

Gratulation, Sie haben ihn gefunden!!!
Und glauben Sie es, oder nicht, dieser "Jungbrunnen" ist KOSTENLOS, denn die Schwerkraft ist kostenlos!!!
Sie brauchen dafür nichts weiter zu tun, als Ihr Bett zu neigen("Bettneigungstherapie")!!!
Add a comment